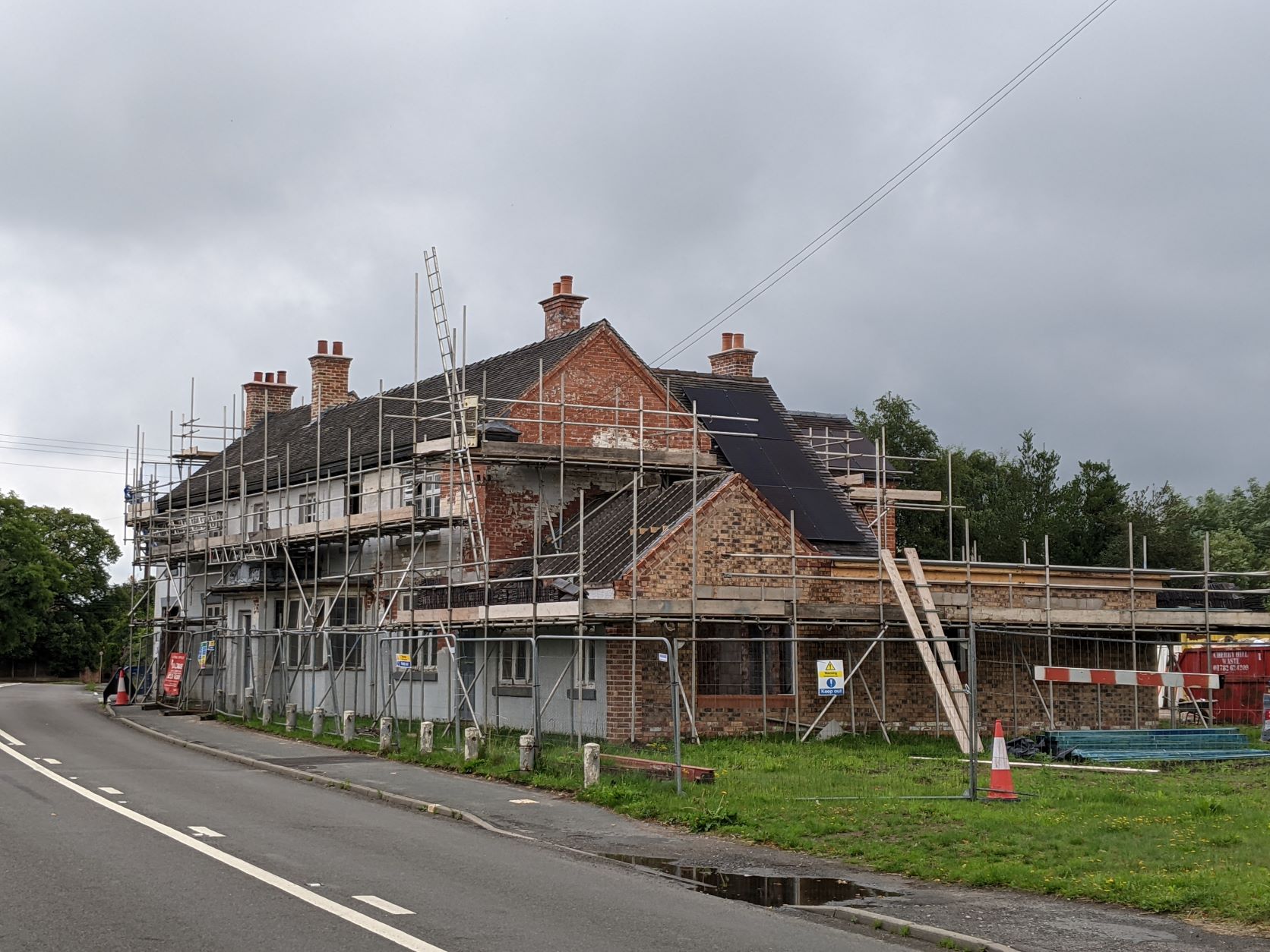 The roof of the White Lion is complete now, apart from the extension to the south, and solar panels have been fitted. Most of the work is now going on inside.
The White Lion Website has more pictures.
The plot to the south of the pub has been sold and is planned as a showroom for Memory Lane Classics, a local company. The Memory Lane Classics website can be reached here, and their facebook page here.