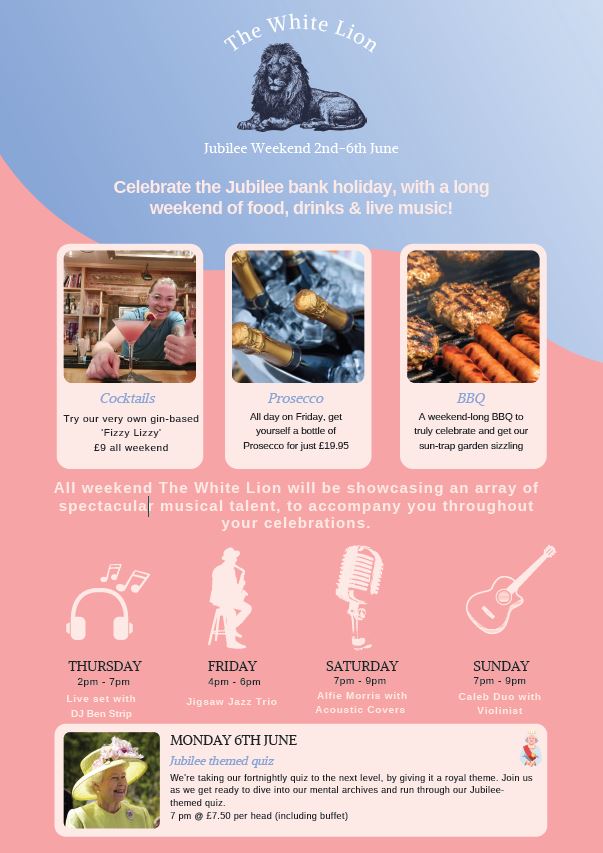 Jubilee Week at the White Lion
The White Lion has a number of events going on over the Jubilee week. In addition to the now regular Sunday session, there will be live music in the garden daily over the four-day bank holiday. Click the image on the left for more details.
There is a special Jubilee cocktail, a weekend-long barbecue in the garden and "Fizz Friday" with a bottle of prosecco for only £19.95, a £10 reduction.
The pub has been specially decorated for the event by Local artist Sophie and her friend Victoria - if you are on Instagram, take a look at their pages @spectrumtuwns and @victoriasartstudio. (Posted May 26th)