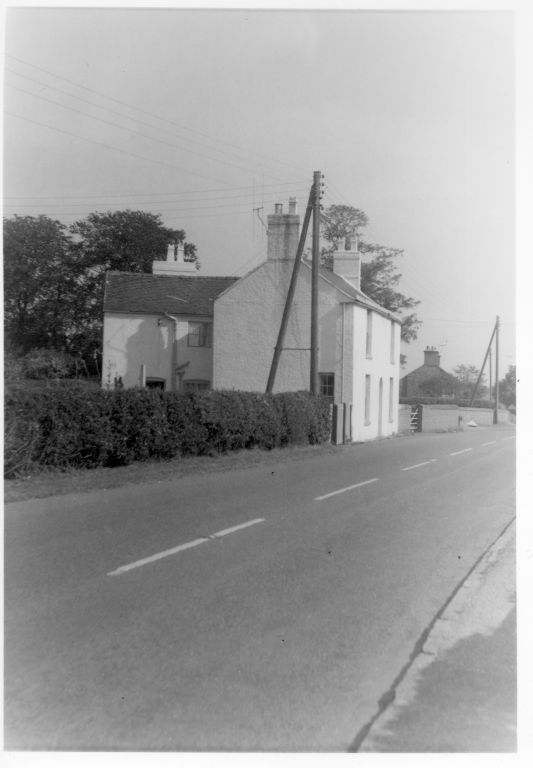 This photograph shows Grey House, and is thought to have been taken in the Autumn of 1963.
.
Please contact us if you feel that this date is incorrect
.
Note the absence of footpath in front of the Grey House. I was told that the footpath was created later to make the walk to Hankelow Primary School safer.